PensaCan 2020 is here!
When held during normal times, it is a competition where architectural firms and community amateurs create impressive structures made entirely out of full cans of food. Following a week-long display of the structures and voting, all food is then donated to Manna for distribution to the hungry of Escambia and Santa Rosa counties. Due to the COVID-19 crisis, the event has been adapted. This year, event participants had the option to create a digital build utilizing architecture/modeling software or a physical build in their office space. Check out our PensaCan 2020 display at Cordova Mall from Nov. 6-13.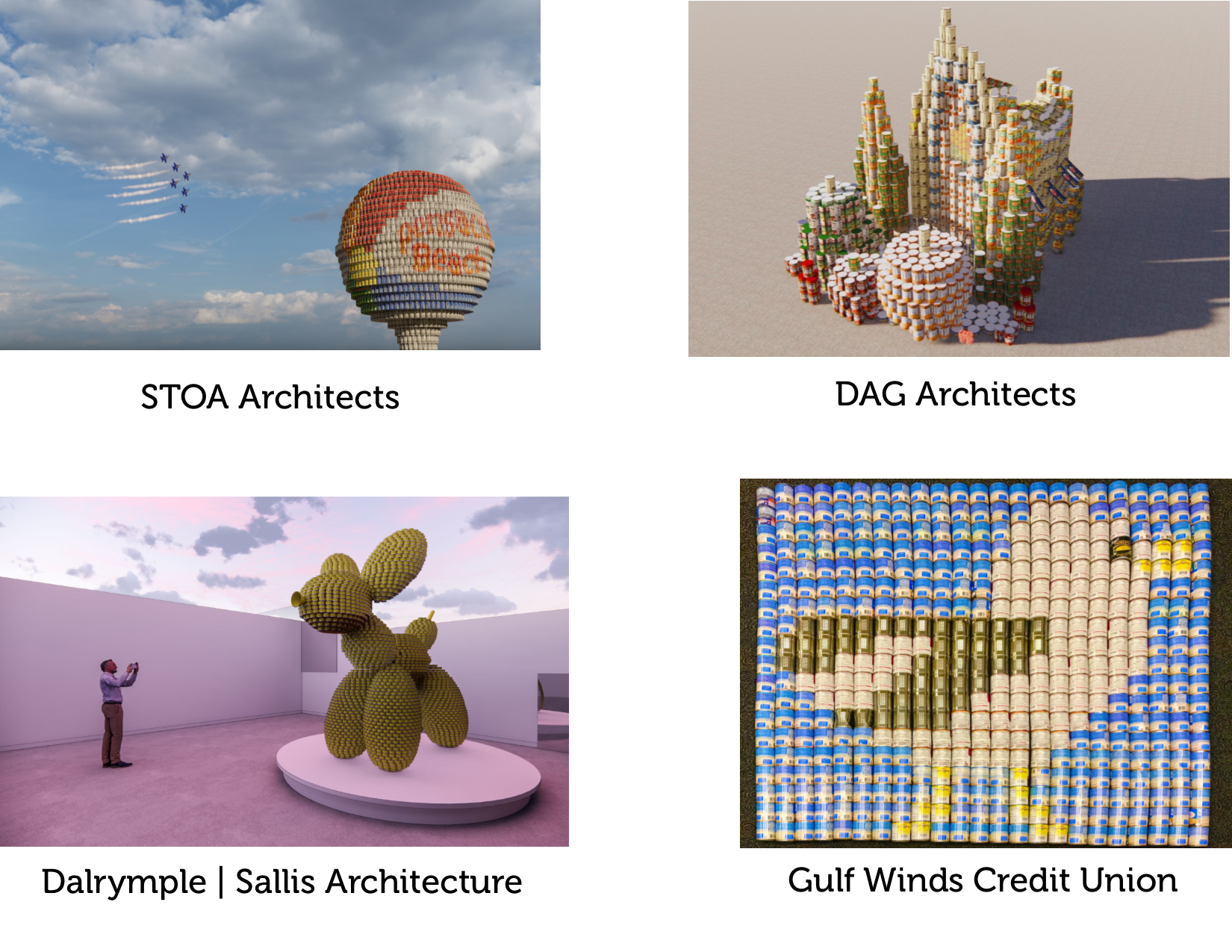 To cast your vote for your favorite design
Click Here
Thank you to our PensaCan 2020 sponsors!

Childers Construction Company