PensaCan 2021
Join us as members of the American Institute of Architects (AIA) Florida Northwest partner with Manna for PensaCan 2021! The event is hosted by Cordova Mall - A Simon Mall.
PensaCan is a competition where architectural firms create impressive structures made entirely out of full cans of food. Following a week-long display of the structures (and posters with images of digital designs) and voting, all food is then donated to Manna for distribution to our hungry neighbors in need in Escambia and Santa Rosa counties.
Food structures have been built at Cordova Mall in the common area in the Dillard's wing, and will be on display through Friday, October 8.
A panel of judges voted on the structures on October 1, in categories such as Best Meal Award, Best Use of Labels Award, and Structural Ingenuity Award.
Now, it's YOUR turn to vote! People's Choice Award votes will be accepted online at www.mannahelps.org/vote October 1-8!
Come out to Cordova Mall and support our local architects and build teams in the fight against hunger!
PRIME AE Group - "CANtopus"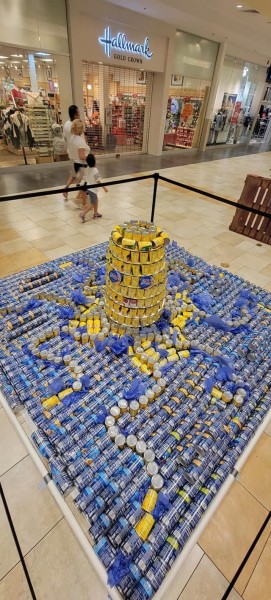 Dalrymple | Sallis Architecture - "CanBob CanPants"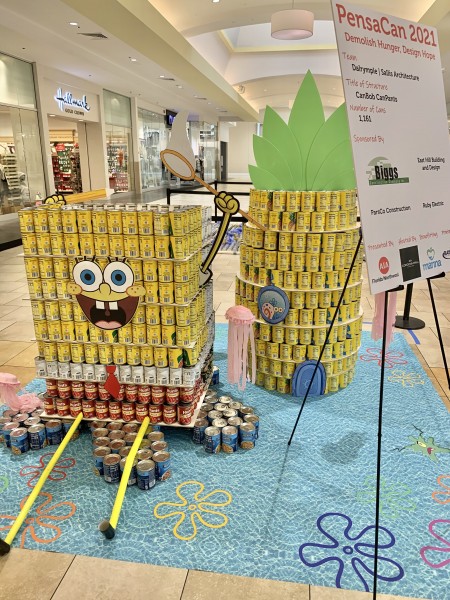 Goodwyn Mills Cawood - "Canska"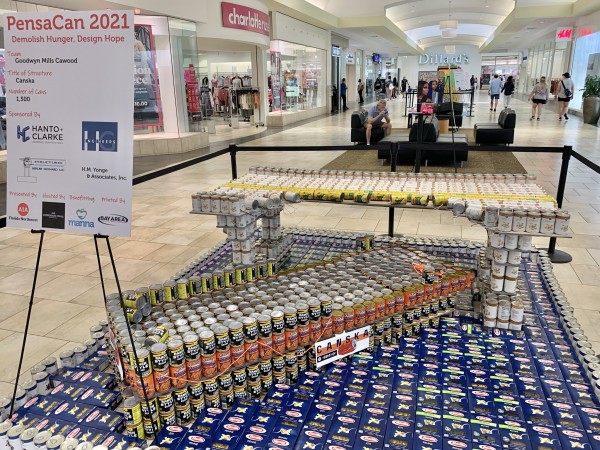 STOA Architects - "USS Fight Hunger"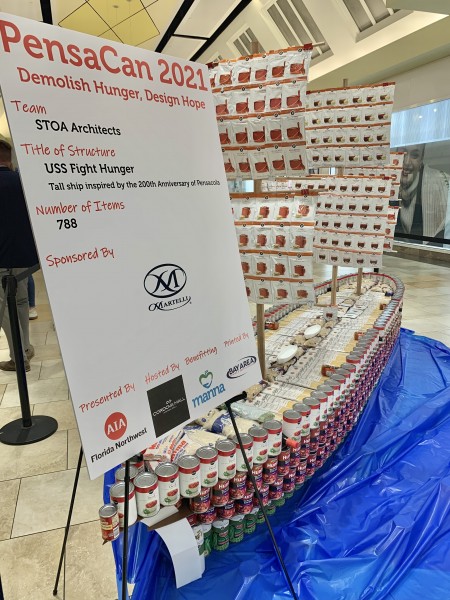 Many thanks to PensaCan sponsors and hosts:
AIA Florida Northwest
Cordova Mall - a Simon Mall
Bay Area Printing & Graphics Solutions, Inc.
Berube Leonard LLC
Beyond the Grape
Biggs Construction Company
East Hill Building and Design
Fisher Cabinets
Hanto & Clarke General Contractors
HG Engineers
HH Building Group Inc.
H.M. Yonge & Associates
Martelli Enterprises
ParsCo Construction
Ruby Electric
Target