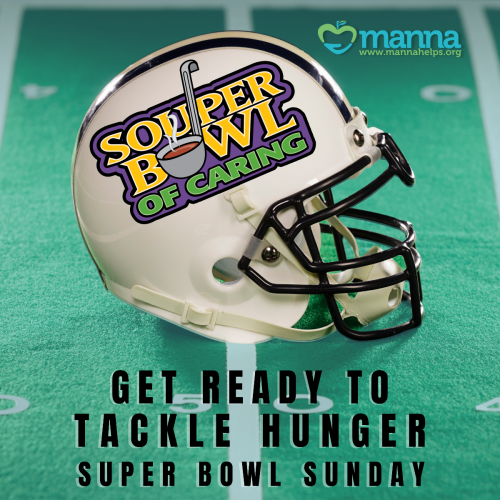 Get ready to tackle hunger on the day of the big game, February 12th! Be part of the nationwide movement by planning to participate!

Gather your healthy canned soups and other nonperishable food items for SOUPER BOWL SUNDAY! (All puns intended)

Start collecting your donations now, and plan to drop them off at Manna, 3030 North E Street, between 10am and 1pm, on Sunday, Feb. 12 to be counted in the Souper Bowl of Caring.

For more information on how to make it a SOUPER food drive for Manna, contact us at fooddrives@mannahelps.org.