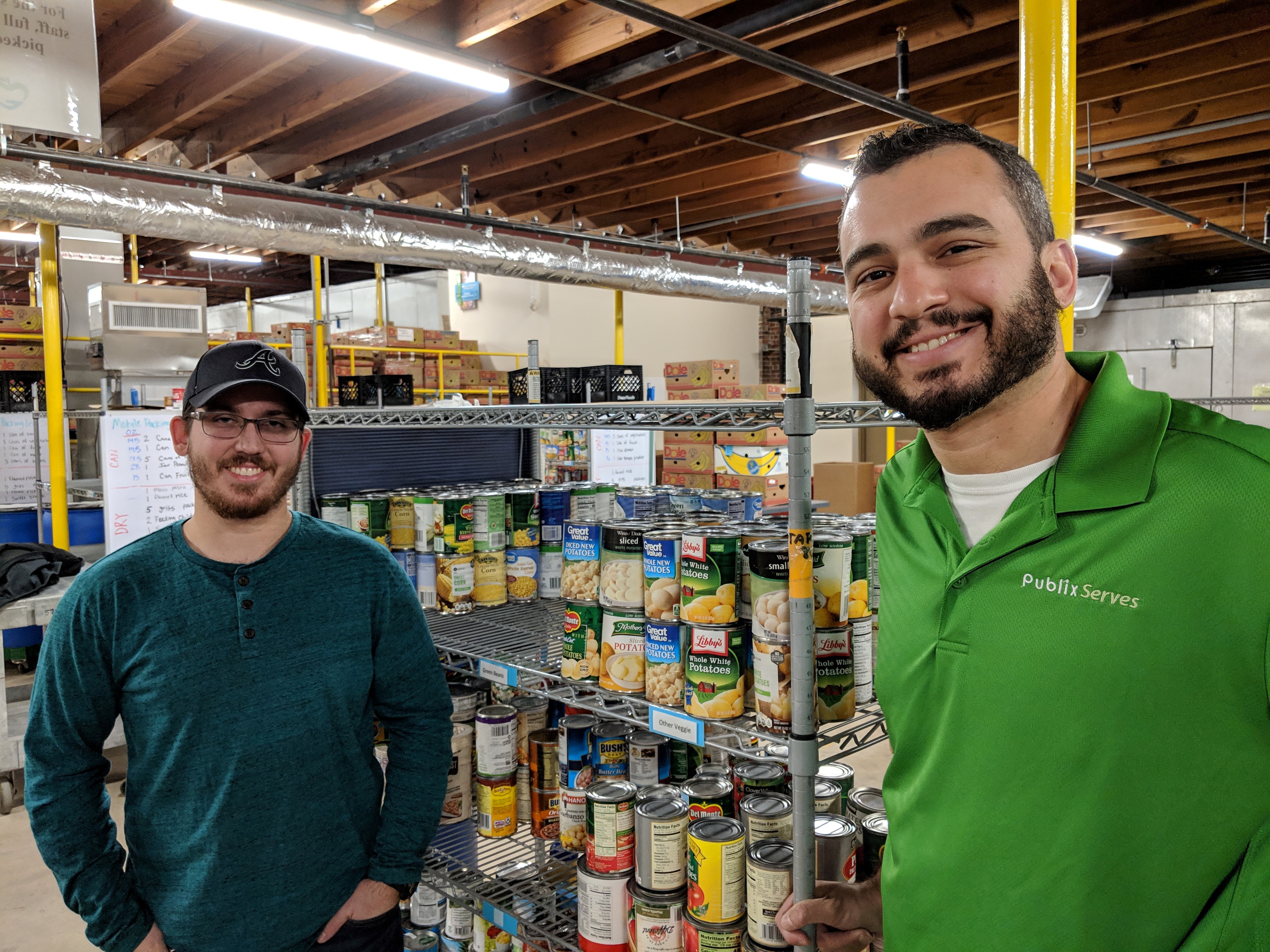 Pensacola, Fl. (September 19, 2018) – Publix Super Markets Charities recently awarded a $15,000 grant to support the operation of Manna's three pantries and seven programs in Escambia and Santa Rosa counties. The grant will support the equivalent of 9,000 healthy meals in the form of groceries to families, children, and senior citizens.
Manna operates three emergency food assistance pantries that are designed to provide short-term assistance to individuals and families by providing a 5-day supply of nutritious food, packed according to USDA Standards for a Healthy Diet. Manna also operates seven partnerships and programs with other agencies that provide case management to clients to help address additional needs and find long-term, sustainable solutions.
"We are very grateful to Publix for their support of our pantries and programs in Escambia and Santa Rosa counties. This grant will allow us to continue our work of providing healthy food to our neighbors in need," said DeDe Flounlacker, Executive Director of Manna. "Publix is a wonderful committed partner in our fight against hunger."
Publix locations throughout Escambia County have supported Manna for more than a decade. Most
recently, five Pensacola Publix locations, along with other area grocers, hosted first responders during the Donut Strike 4 Manna food drive, when more than 34,000 pounds of food was collected and donated to Manna. Volunteers through the Publix Serves program have donated several hours of service to Manna.
The founder of Publix Super Markets, George Jenkins, believes in giving. In 1966, Jenkins established Publix Super Markets Charities with a commitment to meeting the basic needs of the communities Publix serves. On August 9, 2018, Publix announced the decision to donate $5 million to more than 240 nonprofit organizations that focus on alleviating hunger. Over the past four years, the organization has donated more than $17 million to hunger-related programs throughout the nation.